On May 14 and 15, the Lake Gaston Striper Club held its second annual fishing outing for six veterans provided by the National Capital Chapter of Safari Club International. The veterans arrived Tuesday afternoon, and, accompanied by six club members, fished Lake Gaston until it was time to return to their rooms, provided by Eaton's Ferry Motel, donated to the veterans for the two-day event. 
Wives of club members and local businesses provided food that was served up and eaten at the Longbridge Volunteer Fire Department meeting room.
Wednesday morning, members Phil Medlin and Bill Walker transported the veterans from their motel to The Pointe docks, where they met their captains for the day and fished until noon. Bill Watson and mate Bruce Cash, Rommy Campbell, Frank DeJesu and mate Dave Zimmerman, Jim Nold, Jay Eubanks, Lowell Gainer, Rick Gardner and Mark Downing were the boat captains. 
The veterans caught a plethora of fish, including catfish, bass, perch and stripers. The big fish of the day was a 33-inch, 13-pound striper. Even an unusual 22-inch walleye and 18-inch pickerel were brought into the boats. They were all cleaned, filleted and iced down for the veterans to take home.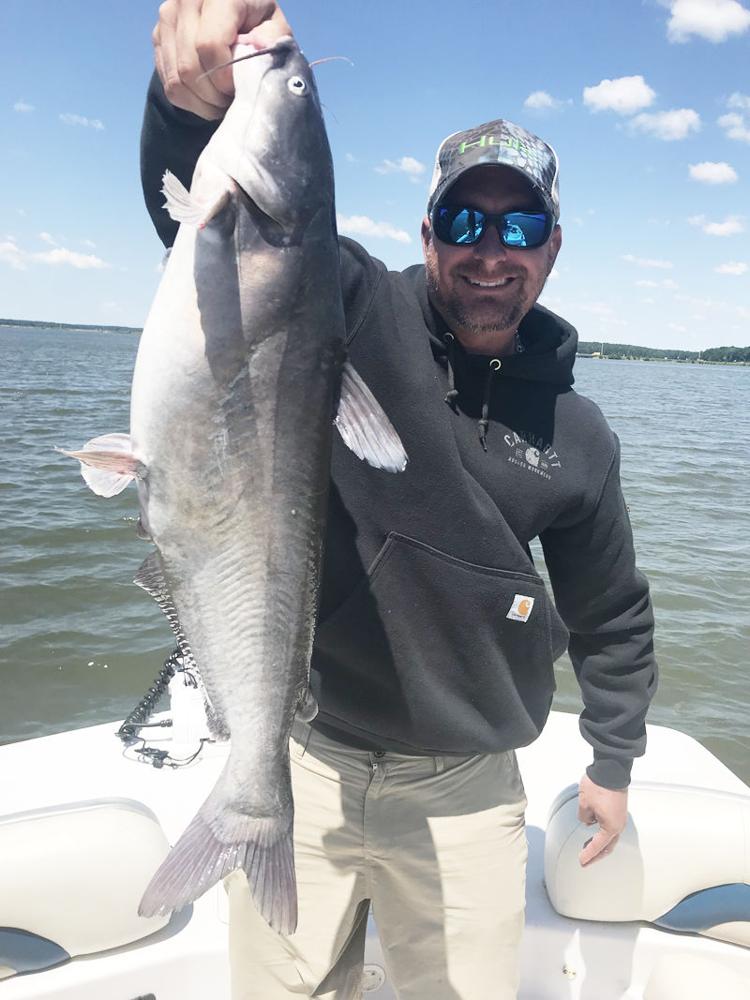 Meanwhile, the ladies of the club, Betsy Griner, Barbara Oravits, Emily Thomas, Alice Rowland, Becky Medlin, Nancy Byer, Nancy Arena, Carol Watson and Pat DeJesu, prepared a picnic of barbequed pork and other food at Twin Oaks Shores Park.
Ted Griner, a member of the Striper Club, received donations of a cake from J.B. Jones Co. & Bakery in La Crosse, Va., the barbecue and cold slaw donated by Tommy Curl, Warren County EMT and his wife. Monetary support from National Capital Chapter of Safari Club International was received, and Bill Watson secured a donation of minnow bait from Washburn's Marina.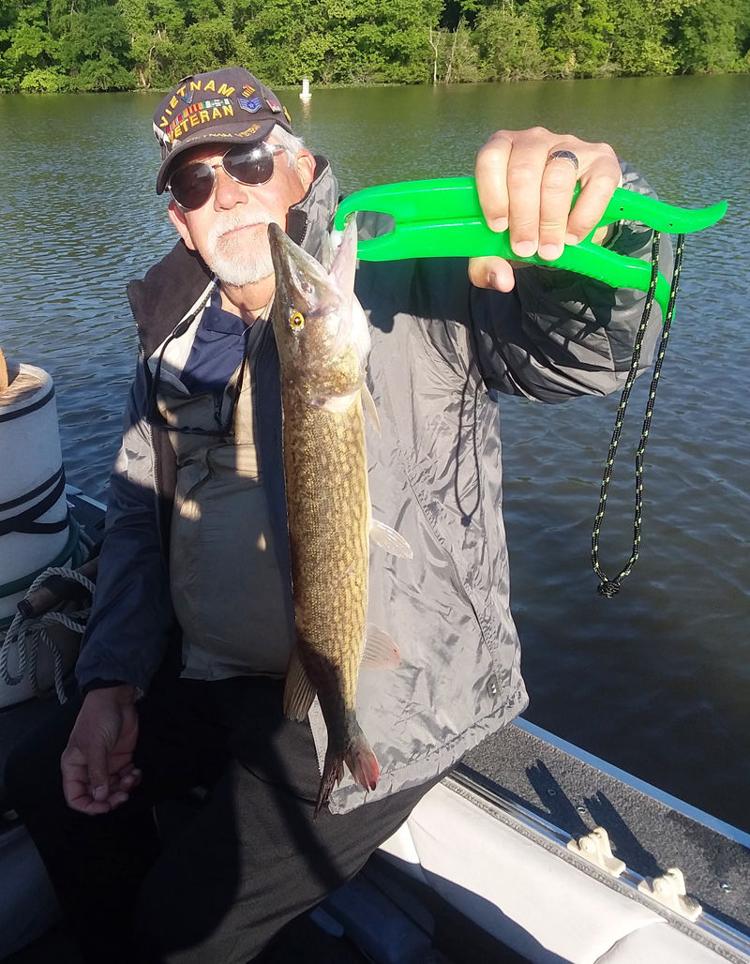 "All in all, it was an excellent event to say, 'thank you for your service'. The wounded veterans went home with fish to eat, full bellies and memories of beautiful Lake Gaston," Rich Thomas, Lake Gaston Striper Club member, said.