A three-story house on Mills Court in Carolina Pines subdivision on River Road was completely destroyed by fire in the early morning hours of Thursday, May 23. 
Fire Chief Lorenzo Wilkins with Roanoke-Wildwood Volunteer Fire Department said that his department arrived on scene within four minutes of their pagers going off around 2:30 a.m. The department was dispatched to a possible structure on fire after a caller to Warren County's 911 communications center said they saw a glow across the cove, he said. 
When firefighters arrived on scene, half the home, whose owners were away, had already burned, and the boathouse had just caught fire. A slight breeze was blowing east toward a neighboring home, Wilkins said, and priority was given to getting the blaze under control before it caught the neighbor's house on fire.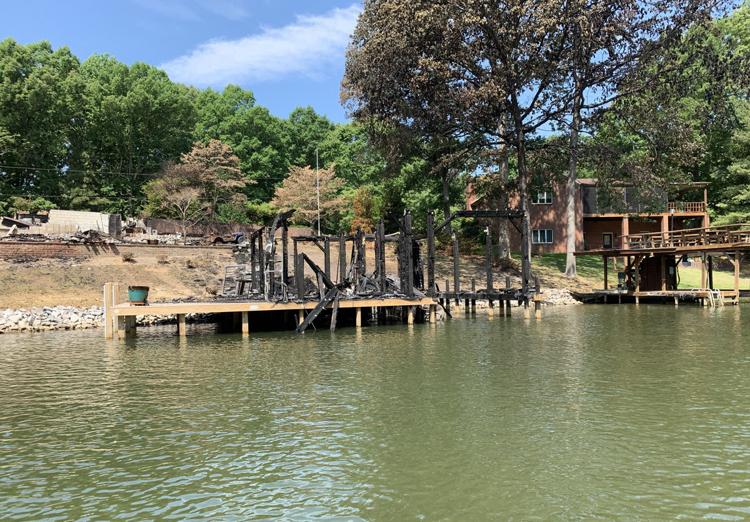 Gaston Volunteer Fire Department responded with mutual aid, and Wilkins asked for Longbridge Volunteer Fire Department to also respond. Northampton County Emergency Medical Services was on standby to provide medical attention if needed.
Firefighters left the scene around 6:30 a.m. and kept checking on debris throughout the day because it continued to smolder.
Wilkins said the cause of the fire is thought to have been an electrical issue.